ONE WORLD FORUM
The idea for the forum came when I wanted to create a place where our followers could come together and discuss topics, support one another and build upon the 1bike1world community. The comments feeds from the social media posts and youtube videos called out for a forum where people can share pictures and stories about absolutely anything!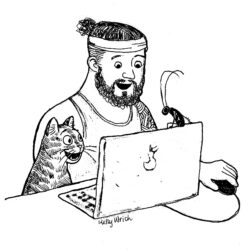 Healthy debates are natural, but kindness is required.
No promotions or spam, self-promotion, spam and irrelevant links aren't allowed
This is a space for everyone to comment feely and feel safe! No bullying or hate speech.
No comments degrading members about things such as race, religion, culture, sexual orientation, gender or identity will not be tolerated.
Check out our Peeping Nala Range!