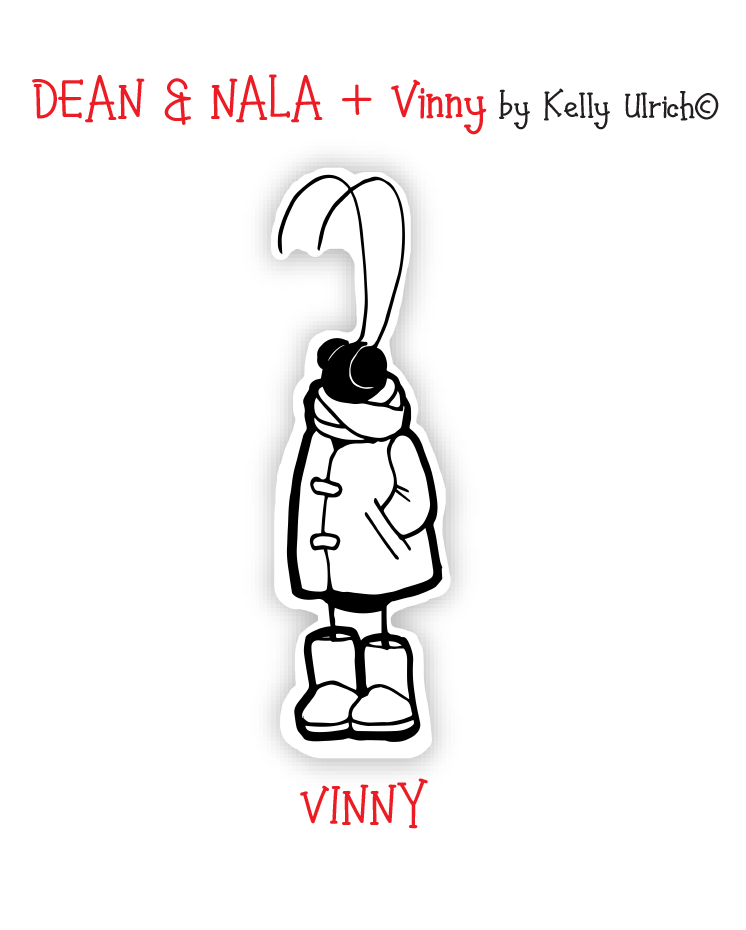 Vinny Sticker
£4.00
Vinny sticker designed by Kelly Ulrich
Nala's trusty side kick Vinny from the Dean & Nala + Vinny Comic series has been brought to life by Kelly Ulrich in this adorable sticker, perfect for accessorising your notebooks, lunch box or laptop. Grab a set and give your favourite objects that personal touch.
Our stickers are made from wood-free paper composed of 95% sugar cane fibres and 5% hemp and linen. Unlike conventional vinyl stickers our stickers are 100% compostable and they wont break down to leave micro plastics and chemicals in the environment. They have an eco friendly coating making them splash proof to water and resistant to scratches making them a whole lot more eco friendly.
Want to colour him in? Our stickers are specially coated so you can write on them! 
– Eco friendly, biodegradable and compostable
– Vegan
– 8cm tall
– Resistant to scratches & splash proof (water only)
– UV resistant – Designed to be used indoors
– Freezer safe
Want to see more from DEAN & NALA + Vinny? Click here to see the comics!
In stock
Only logged in customers who have purchased this product may leave a review.